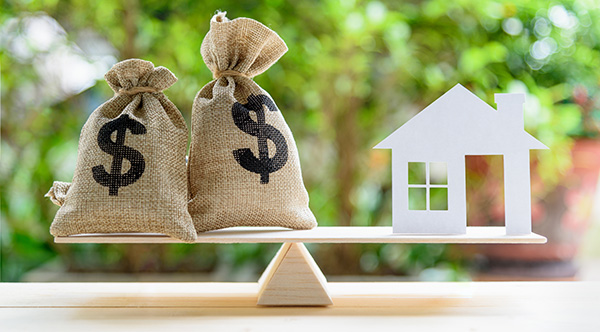 Home equity is a term that many homeowners are familiar with, but few fully understand. Essentially, home equity is the portion of your home that you own outright, or the difference between the value of your home and the amount you owe on your mortgage. Knowing this information can be a valuable asset that can help you with your financial planning. However, in order to take advantage of it, you need to know how to calculate it.
How To Calculate Your Home Equity
To calculate your home equity, you'll need two pieces of information: you home's current value and the amount you owe on your mortgage. You can find the current value of your home from an appraiser or through a real estate agent like myself. However, you should be aware that using an appraiser will cost you a few hundred bucks. A real estate agent will typically assess your home's value for free. If you look under the "Learn" tab on my website, you will find a page What's My Home Worth, where you can submit your information and I will send you your home's current value.Your mortgage balance can be found on your most recent mortgage statement. Once you have these numbers, subtract the amount you owe on your mortgage from the current value of your home. This is your home equity.
For example, let's say your home is worth $300,000 and you owe $200,000 on your mortgage. Your home equity would be $100,000 ($300,000 – $200,000).
You should also know: Calculating home equity is important, and it varies based on different scenarios. Second mortgages or home equity loans increase what you owe and decrease equity. Conversely, extra payments towards your mortgage or increased home value can raise your home equity.
Why Knowing Your Home Equity Is Important
Knowing your home equity is important because it gives you an idea of the financial value of your home. This can help you make informed decisions when it comes to your finances, such as:
Paying for Home Improvements: If you need to make repairs or renovations to your home, you can use the equity in your home to finance these improvements.
Paying off Debt: If you have high-interest debt, such as credit card debt, you can use your home equity to pay it off and save on interest payments.
Investing in Another Property: If you're looking to invest in another property, you can use your home equity as a down payment.
Retirement Planning: If you're approaching retirement, you can use your home equity to supplement your retirement income.
While it can be beneficial if used correctly, keep in mind that tapping into your home's equity is not without risk. If not used properly, you could risk losing your home if you can't make the payments. It's important to fully understand the terms and conditions of any loan or line of credit before you tap into the equity in your home. Check out this article on Investopedia, where they discuss The Pros and Cons of A Home Equity Loan. 
In conclusion, knowing your home equity is an important aspect of your financial planning. By understanding how much equity you have in your home, you can make informed decisions about your finances and potentially use it to achieve your financial goals.