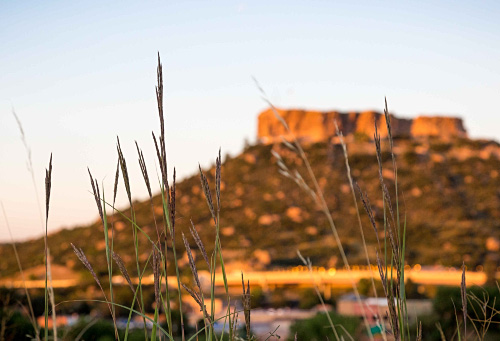 As a Castle Rock resident and real estate broker, I can confidently say that this town is an incredible place to call home. Located halfway between Denver and Colorado Springs, Castle Rock offers the perfect balance of small-town charm and big-city convenience. With over 50 parks, 87 miles of trails, 6,000 acres of open space, a historic downtown, and the largest open-air outlet mall in Colorado, there's always something to do here!
One of the things that I love most about Castle Rock is the sense of community. The town has a strong sense of pride and people here are friendly and welcoming. The local businesses are fantastic, and the downtown area is bustling with activity. The city also offers many recreational opportunities and is perfect for outdoor enthusiasts. The hiking, biking, and running trails are some of the best in the state, and the parks are well-maintained and offer a variety of activities.
As a real estate broker, I have to say that Castle Rock's housing market is booming. The city's population has grown by 19.5 percent between 2010 and 2016. And between August of 2020, and July of 2021, 4.6 percent more people moved to Castle Rock. The Castle Rock Economic Development expects the city's population to reach 100,000 by 2060, with an expected annual growth rate of 6 percent. The median home price in Castle Rock is $648,000 (Jan 2023), and it's a great investment for those looking to buy a home near the Denver metropolitan area.
In addition to the fantastic housing market, Castle Rock has received numerous accolades for its quality of life. It was named as one of Money Magazine's Top Places to Live in 2011, 2012 and 2014; one of American City and County's Best Small Cities in 2017; and one of Money.com's best places to live in 2021.
Overall, Castle Rock is a fantastic place to live and I am proud to call it my home. If you're considering moving to the Denver metropolitan area, but want more space and quiet neighborhoods, I highly recommend checking out Castle Rock. I would love to show you around and help you find your dream home here. Let's grab a coffee and discuss the housing market. I'm here to assist you in your search!