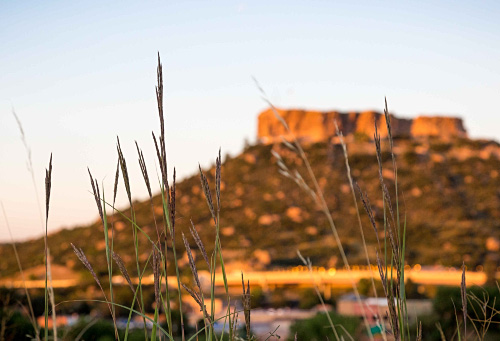 Best Places to Own Real Estate During A Recession:
Castle Rock, CO is #1
Hey there, Castle Rock neighbors! We all know that these days, the economy can be a bit unpredictable. But fret not! I've got some fantastic news for you. According to a recent analysis by SmartAsset, our very own Castle Rock, Colorado, has been crowned as the absolute best places to ride out a recession. How cool is that!?
If you're not from Castle Rock, you have to check out this article: "Discover The Charm of Castle Rock" and find out why this place is a great place to call home. 
Western Cities Dominate: Castle Rock Leads the Pack
You'll be thrilled to know that our beautiful town is making waves. Among the top 10 best places to own real estate during a recession, western cities like Castle Rock are stealing the spotlight. We're rubbing shoulders with the likes of California, Utah, and Washington, which is pretty impressive, don't you think? In fact, not only did Castle Rock take the number one spot, but Highlands Ranch, our neighbor just 30 minutes away, grabbed the second spot. Talk about Colorado domination!
Castle Rock: Where Strength Meets Stability
So, why is Castle Rock the absolute best place to own real estate during a recession? Well, my friends, it's all about strength and stability. Our city rocks when it comes to social assistance, housing, and employment. Our unemployment rate is way below the national average, which means our job market is flourishing. And get this—less than 1% of households in Castle Rock rely on social assistance, and a whopping 96% of our neighbors have health insurance coverage. Talk about a strong and supportive community!
High Quality of Life in Castle Rock
Let me tell you, living in Castle Rock is like having the best of both worlds. We're just a short 45-minute drive away from the state capital, giving us access to all those urban amenities when we want them. But what truly sets us apart is our natural beauty. Surrounded by stunning landscapes and plenty of outdoor adventures, Castle Rock is a dream come true for nature enthusiasts like us. We've got it all—thriving economy, breathtaking scenery, and that warm small-town charm that makes us feel right at home.
Unlocking Castle Rock's Real Estate Potential
If you live here already, you are hopefully breathing a bit easier! If you don't, you should now know that Castle Rock is the ultimate haven to ride out a recession and the top destination for real estate success. And so it's time to take action! Let your Castle Rock real estate adventure begin today. Whether you're a homeowner looking to make a smart investment or an aspiring investor seeking stable growth, our thriving city offers endless opportunities. So, let's come together as neighbors, seize the moment, and make the most of living in one of the best places to own real estate. Castle Rock, here we come!